When last year's pro-democracy rallies forced US ally Kurmanbek Bakiyev out of office, most saw Kyrgyzstan moving toward Russia. It seems this may not be the case now, as President Rosa Otunbayeva has reportedly called for NATO's aid in security in the south.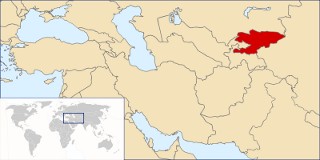 Kyrgyz officials cited the ethnic riots in southern Kyrgyzstan as a key reason they need NATO help for their military. Likewise, officials said the ethnically Uzbek regions were seeing a spread of "radical Islam." NATO envoy James Appathurai reportedly pledged support.
Exactly how deeply this will go remains to be seen, but the pledge comes just one week after the release of a high profile human rights report on Kyrgyzstan. The report detailed Kyrgyz military support for the ethnic cleansing in the southern riots.
NATO's willingness to intervene in another messy situation in Kyrgyzstan is surprising, though the US clearly has had designs on the region for quite some time. The support for adding to the capabilities of the Kyrgyz military will likely add to concerns that NATO is making the human rights situation in Central Asia much worse.
Last 5 posts by Jason Ditz