The Bahrain regime today announced an end to the "emergency law" that was imposed in Mid-March in the wake of the deployment of GCC troops. The crackdown against the nation's Shi'ite majority, however, is not over.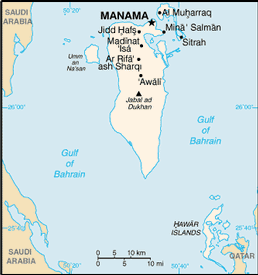 Major Shi'ite mosques in neighborhoods seen key to protesters are now being demolished by officials. The nation's Justice Minister insisted the mosques, including some that were several centuries old, are "illegal buildings" that were constructed without permission of the Sunni regime.
At the same time, a growing number of opposition leaders, including top Sunni and Shi'ite politicians who supported the massive protests, are facing charges in military courts. A number of the officials are being charged as "terrorists" for their role in fundraising for the demonstrations.
Many of the protests around the region were aimed primarily at ending "emergency law" systems, but in Bahrain the system was only set up after the demonstrations demanding free elections. Bahrain is the second nation to actually end it, with Syria ending theirs late last month. In both cases, the end of the official "emergency law" did not lead to any immediate change in policy.
Last 5 posts by Jason Ditz