Raymond Davis was presented to the Pakistani government as a technical support worker for the US Consulate in Lahore, so it came as quite a surprise when, in the wake of his arrest on double-murder charges, he turned out to be the de facto CIA head for Pakistan.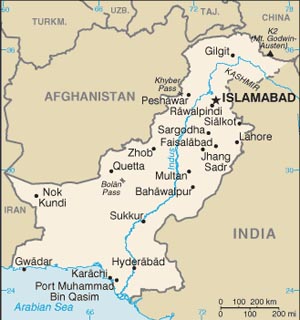 He wasn't alone. The Davis fallout led Pakistani spy agencies to determine that the US indeed had hundreds of active CIA operatives working in the nation above and beyond the officially reported ones working with the government.
Now, Pakistan's National Accountability Bureau has turned its eyes toward USAID, the official US government aid agency. There is concern, according to reports, that the various USAID "corruption" scandals surrounding inefficient projects are evidence that the agency is being used as cover for CIA activities.
The US has denied the allegations, and surely a US government agency needs no ulterior motive to be monstrously inefficient. Still, it brings more unwelcome attention to the agency at a time when it is arguing that its programs are "vital" to the war effort in various nations, and a time when its funding is under growing scrutiny.