The ongoing (now NATO-led) war in Libya is moving toward its second month, and the questions about the goals and exit strategy still haven't been answered. Indeed, officials are openly calling the war a "stalemate."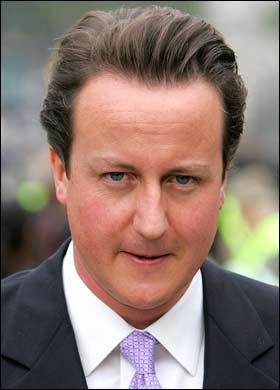 The past week of comments from NATO have combined two pledges seemingly destined to keep the war going for years. Officials simultaneously insist that the war will continue until Gadhafi leaves office, but that he is not a target of the war.
The UN Mandate authorizing a no-fly zone explicitly ruled out the use of ground troops in Libya, and British Prime Minister David Cameron insists that position still stands. He said there was "no question" of using ground troops, but he didn't seem happy about it.
Rather Cameron seemed to express annoyance that the restriction was there, saying it was making the war "more difficult in many ways." AFRICOM commander Gen. Carter Ham said the US might consider using ground troops at some point.
Of course it has already been confirmed that there have been CIA ground forces in Libya  for "several weeks." Officials including Cameron have expressed concern that the addition of a formal ground occupation would harm international acceptance of the ongoing war.