According to officials familiar with the conversation, CIA Director Leon Panetta rejected demands from Pakistan's Inter-Services Intelligence head Lt. Gen. Ahmad Shuja Pasha to end drone strikes against his nation and scale back operations beyond those coordinated with the ISI itself.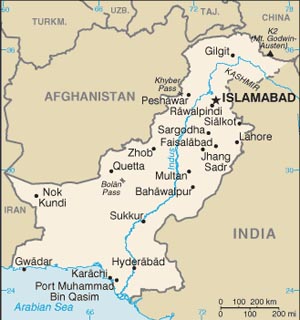 The officials said the multi-hour talks ended with Panetta insisting the drone strikes were part of his "fundamental responsibility" and that they would continue. He also apparently rejected the other calls, insisting the US government would do whatever it thinks is in its interest in the region.
Despite rejecting every single demand of Pasha, CIA spokesmen insisted that the talk was "productive" and proved the two spy agencies have a "solid partnership." It is a partnership involving considerable hostility, however.
Pakistan has been taking a renewed look at CIA operations after Raymond Davis, a consulate employee charged with murder, turned out to be a CIA operative. Officials have since said they believe hundreds of CIA agents are operating in Pakistan above and beyond the ones working directly with the nation's government.
Last 5 posts by Jason Ditz