President Barack Obama admitted on Friday that the war in Libya has reached a "stalemate," something analysts have been saying for weeks, but insisted the war would not end. Rather, he promised it would continue until it ousts Moammar Gadhafi.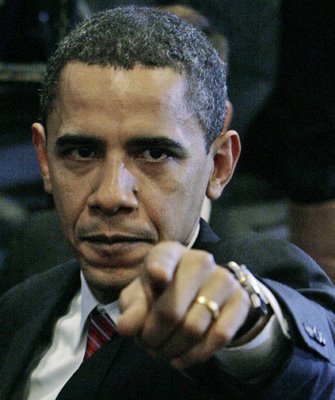 "My expectation is that if we continue to apply that pressure and continue to protect civilians, which NATO is doing very capably, then I think over the long term Gadhafi will go and we will be successful," noted Obama. He gave no indication of what he meant by "long term," but with officials terming a prospective exit after a decade in Afghanistan "hasty" it could be an extremely long time.
The pledge puts the war on a particularly awkward footing, as the UN mandate is explicitly not a call for regime change, and NATO continues to insist that the war will not be fought with the aim of his ouster.
Rather it seems President Obama and other hawkish elements in NATO (notably French President Sarkozy) have set up a "victory condition" only tangentially related to the war itself. With no expectation that the war could conceivably chase Gadhafi out, it will continue until he either happens to leave or dies of old age. What happens after is anyone's guess.
Last 5 posts by Jason Ditz