Three Afghan children were killed on Tuesday and another four civilians were wounded when a clash broke out between NATO and Taliban forces in the Faryab Province. A number of coalition forces were also wounded, and NATO claimed "several Taliban" killed.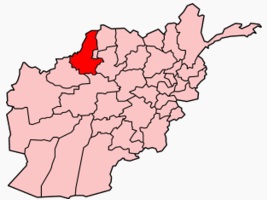 The official NATO statement blamed the Taliban for all the civilian casualties, saying that they threw a hand grenade at the civilians during the clash. Local officials are still investigating the incident, and don't appear to have concluded who actually caused the deaths.
Faryab Province has rarely been a source of violence, but this is the second incident in as many weeks, as an Afghan policeman who was apparently working for a militant faction killed two US soldiers last week.
Civilian deaths have been occurring with increasing regularity across Afghanistan, and both sides have killed a large number. Generally speaking the deaths have occurred along the Pakistani border in the south, but as today's violence showed, the deaths are not exclusive to the south.
Last 5 posts by Jason Ditz