Bahrain's government today issued new threats to the Shi'ite majority, saying that their religious leaders would be held responsible for "incitement speeches" or for storing pamphlets that are incendiary.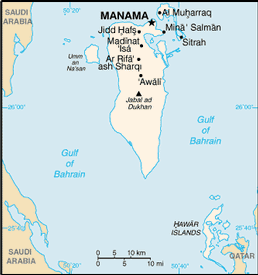 Officials also claimed they found three shotguns and some birdshot in a rural mosque in the village of Malkiya, which they said was proof that Shi'ites are using their mosques to store weapons.
Saudi-led troops invaded the island in mid-March, helping the Sunni monarchy to crush the protests which had spread across the nation's Shi'ites. The king has accused foreign nations, notably Iran, of fueling the unrest.
Since the Saudi invasion, the news reports coming out of Bahrain have ground to a halt. Reports continue to emerge intermittently that opposition figures are facing harsh treatment, but they are nearly impossible to verify.
Last 5 posts by Jason Ditz