Israel's military officials say that the ceasefire in the Gaza Strip is probably only a prelude to an invasion sometime after mid-May, but a number of officials, chief among them Foreign Minister Avigdor Lieberman, still aren't sold.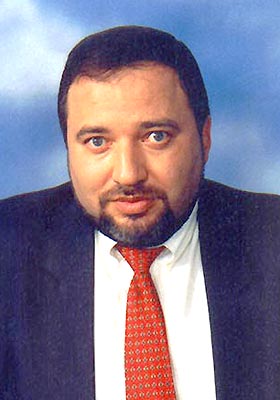 "The aim of calm is a grave mistake," insisted Lieberman, who argued that the right-far-right coalition government should continue until it topples the Hamas government in Gaza.
Lieberman was joined in condemning the ceasefire by a number of other ministers who are members of his Yisrael Beiteinu faction. The party is opposed to a peace deal with the Palestinians on general principle and officials were railing against the peace talks with the Palestinian Authority in the West Bank up to the day they collapsed.
But while many Israelis seem fine with continuing a state of comparative hostility in the occupied West Bank, a full-scale war in Gaza, the second time in just over two years, would be a much more serious proposition. Such a war would doubtless spawn a new flurry of inaccurate missile fire against the south, and more international condemnation of Israel.
It seems that the Netanyahu government, already facing myriad complaints from abroad for torpedoing the West Bank talks with settlement expansion, is hesitant to escalate Gaza to a full scale war. To that end the split between the usually hawkish Likud and the even more hawkish Yisrael Beiteinu faction could be the most serious split yet in the coalition government.
Last 5 posts by Jason Ditz