Yet another incident of a member of Afghanistan's security forces going rogue was reported Monday, when a border policeman shot and killed two US soldiers before fleeing the scene. There is no indication that he has been located since.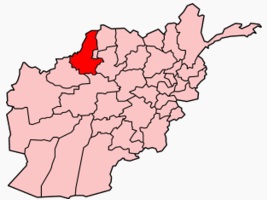 The US patrol was at the Afghan border police base in Faryab Province investigating the new recruits when the attack occurred. Officials did not say if the attacker was one of the new recruits, nor if he was working for any particular militant faction.
Reports have been around for years that the Taliban has been ambitious in trying to infiltrate the police nationwide, and defections are fairly common. NATO has been struggling to train a massive police force and military in Afghanistan, but is losing many of them to attrition, either from danger or from Taliban recruitment efforts.
Incidents of Afghan security forces killing NATO soldiers likewise occur with some regularity. Of course NATO air strikes also kill Afghan soldiers fairly often, which has contributed to the atmosphere of distrust between the two sides.
Last 5 posts by Jason Ditz