A pair of suicide bombers hit a Sufi mausoleum today in Pakistan's Punjab Province, killing at least 42 people and wounding over 100 others. The dead included nine children and 15 women, according to health officials.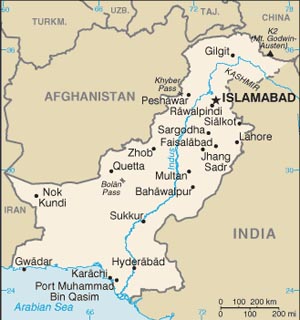 The mausoleum is a shrine to Sufi saint Sakhi Sarwar, and the attack came on the saint's birthday during an annual commemoration. The attackers were at the entrance to the shrine when they detonated their explosives.
Police say they arrested two other would-be suicide attackers and that one of them was seriously injured. A Taliban faction is said to have taken credit for the attacks.
Attacks against Sufi targets have been common in Pakistan, as many of the Sunni militant factions consider Sufi beliefs unacceptable. Pakistan has historically had a significant Sufi community, though these attacks are clearly taking their toll.
Last 5 posts by Jason Ditz