Another day-of-rage in Yemen has given way to another record turnout amongst protesters nationwide, as around 100,000 were reported at Sanaa University, the site of daily protests and daily violent crackdowns in the capital city.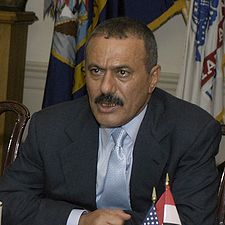 But the protests of course were not confined to Sanaa, and massive rallies in cities like Taiz, Aden, and indeed elsewhere across the nation were reported as well. Protests have been a regular part of daily life across the city for over a month now, as Yemenis demand the ouster of long-time dictator Ali Abdullah Saleh.
Saleh has promised a series of reforms aimed at quieting the protests, including a pledge not to run for reelection and, yesterday, a promise of a new constitution and referendum by the end of the year.
The opposition, however, insists that it is far too late for such offers, and particularly in the wake of a violent crackdown that they cannot possibly accept anything short of Saleh's complete ouster. Though he continues to insist that won't happen, the pressure on the US-backed dictator is continuing to grow.
Last 5 posts by Jason Ditz