The Los Angeles Times is reporting that the Pakistani security forces, notably provincial police, have no mechanism in place to screen out insurgents looking to infiltrate them, and details the shocking ease with which they join.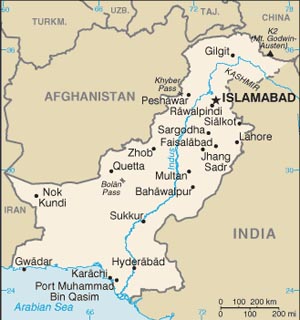 Zahid Manzoor Bajwa is presented as a major example. Bajwa was arrested in Lahore in 2003, confessed to planning to kidnap a man to ransom and raise money for bombings against foreigners. He spent two years in prison for this.
When Bajwa got out, the he got a job with the Punjab Provincial police force and, by 2009, had worked his way up to computer section chief for the intelligence wing, giving him full access to all police intelligence in the province, including security details for VIPs, who was being put under surveillance, and what investigations were ongoing. Needless to say, he started passing information to insurgents, and now faces more charges.
The report adds to further concerns, particularly in the wake of "elite police" member Mumtaz Hussain Qadri assassinating the governor while serving as a member of his security detail, about the reliability of the Pakistani security forces.
Last 5 posts by Jason Ditz