Members of the Sudanese military have mutinied in the Upper Nile state over the past few days, sparking clashes which have left at least 66 people dead and an unknown number of other people wounded.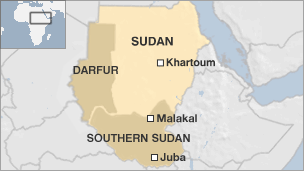 The troops were said to be former local militia members who had been brought into the Sudanese military, and the clash was sparked by the forthcoming secession of South Sudan and orders to relocate.
The troops apparently were not keen on relocating to the north, and had likewise refused to turn in their heavy weaponry, insisting it belonged to the unit and not the military. It appears they intended to remain in South Sudan.
The clash ended with artillery fire exchanged between Northern soldiers and Southerners who were nominally still members of the Northern Army. The region is currently being jointly patrolled by both Northern and Southern Army forces.
Last 5 posts by Jason Ditz