Jordanian King Abdullah II has announced, in the face of growing protests against his appointed Prime Minister, that he is firing every last member of the cabinet, including PM Rifai, and promised unspecified political reforms.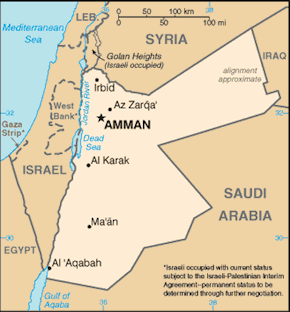 The move was something of a surprise, as Jordan's protests so far had been comparatively small compared to, say, the full-on revolutions in Egypt and Tunisia, though they did demand free elections as well as the end of Rifai's cabinet.
Which was never really up to Rifai, as demonstrated by his summary ouster by the king. Rather, while protesters seemed reluctant to criticize the king himself, it is the system where the entire Senate, the entire cabinet, and the Prime Minister are appointed by fiat that is the issue here.
Thus it seems, while there may be some relief at seeing Rifai on the outs, that the Jordanian protesters who were hoping to actually elect their leaders are going to be disappointed in a few days, or weeks, when King Abdullah appoints his next Rifai and expects the situation to normalize.
Last 5 posts by Jason Ditz