At Least 35 people were killed and more than 160 others wounded today when a suicide bomber detonated in the arrivals hall of the Domodedovo airport in Moscow, Russia. The blast sparked calls for tighter security from Russian President Medvedev.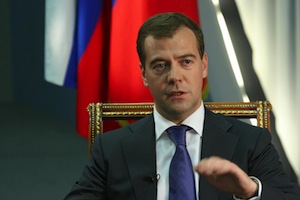 So far no group has claimed credit for the attack, but officials say witnesses identified the bomber as having a "Northern Caucasus" appearance, meaningly likely from one of the various seccessionist and militant factions in that region.
Russia has been contending with an active insurgency throughout that region for years, with Chechnya, Ingushetia and Dagestan all with heavy unemployment and long-standing secessionist movements.
President Medvedev postponed a planned visit to the World Economic Forum in Davos, Switzerland, and insisted that the attacks proved that anti-terror laws were not operating as they were supposed to be.
Last 5 posts by Jason Ditz