There was a general strike in the town of Miramshah in North Waziristan Agency today, as thousands of protesting tribesmen took to the streets to protest the continued US drone strikes against the region.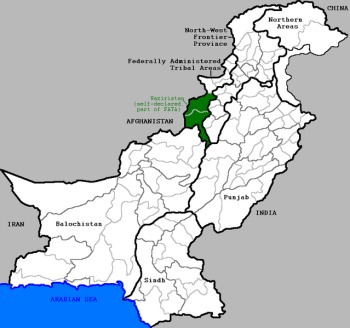 Shopkeepers closed their stores, tribesmen and religious leaders rallied with students, and speakers condemned the attacks, noting that they are killing large numbers of innocent civilians.
Protesters also expressed frustration that the Pakistani government wasn't going anything to prevent the US attacks, and urged the Supreme Court to take official action. One shopkeeper demanded the Pakistani government move against the CIA for the killings.
US officials have rarely commented on the drone strikes, except on the rare occasions when they actually successfully kill a militant. Most of the Obama Administration's attention towards North Waziristan has been demanding the Pakistani military invade the tribal agency and threatening to take further unilateral action if they don't.