A pair of major car bombings targeted checkpoints on the outskirts of the Shi'ite holy city of Karbala today, killing at least 56 people and wounding an estimated 180 others. The vast majority of the casualties were pilgrims, headed to the city for religious rituals.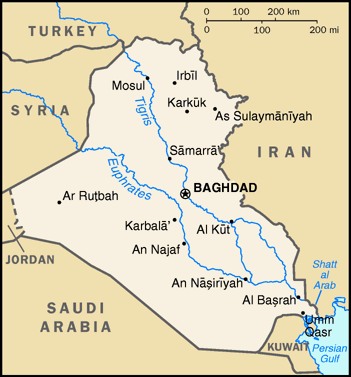 The attacks were just the latest in a string of attacks over the past few days which have killed over 130 people. Previous attacks had targeted security forces, however there has also been a long history of targeting Shi'ite pilgrims, particularly those from neighboring Iran, since the US occupation in 2003.
The attacks overwhelmed the hospitals in Karbala, but reports suggested that a large number of the pilgrims were helping to organize blood drives for the victims, making the situation more manageable than most.
So far no group has claimed responsibility for the attacks, but it is widely assumed that it is one of the assorted Sunni militant factions linked with al-Qaeda in Iraq (AQI), which have traditionally targeted Shi'ites over religious differences.
Last 5 posts by Jason Ditz