Clashes are being reported outside of the presidential palace in Tunisia today, with army forces clashing with a security force loyal to ousted President Ben Ali. The force moved against the army after the arrest of its leader was reported.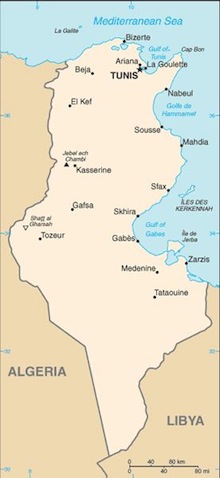 Other gunbattles were reported across Tunis, and riots appear to be continuing in a number of parts of the capital city, as various factions struggle to decide on what sort of system will replace the autocracy of Ben Ali.
Reports from yesterday suggested that Prime Minister Ghannouchi, a Ben Ali loyalist who was made interinm president when he fled the country, had turned over the reins to the parliamentary speaker, who would plan an election.
Today, however, Ghannouchi was still talking as though he was in power, insisting that he was going to announce a "new government" that included members of what is nominally called Tunisia's "opposition." The announcement is scheduled to come on Monday.
Last 5 posts by Jason Ditz