Speaking today in an interview with Bloomberg, Pakistani Ambassador to the United States Husain Haqqani assured that there was no need for a US ground invasion of Pakistan's tribal areas, and that the Pakistani military would eventually invade North Waziristan Agency, as his long been demanded by the US.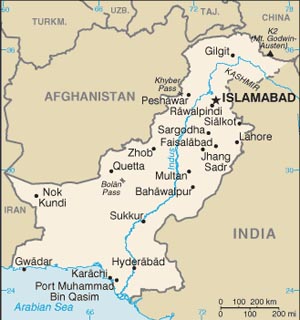 "It's only a matter of how, when and in what manner do we conduct operations there against the extremists and terrorists," insisted Haqqani, adding that Pakistan had massed some 38,000 troops in the area in recent months.
Pakistan's civilian government confirmed in November that they had approved the invasion, but that it was entirely up to the military to decide when to launch it. The US has been repeating demands for over a year.
US officials have also brought up the notion of putting "boots on the ground" in Pakistan's tribal areas since early May. As officials have expressed annoyance at the slow rate of Pakistan's own invasions, it has been suggested that the US military might be better able to start the sort of disastrous conflict across the region that the administration has sought, and in a more timely fashion than their allies in Pakistan will.
Last 5 posts by Jason Ditz