Israeli military forces launched a pre-dawn raid against the Palestinian city of Hebron today, aiming to re-arrest a number of Hamas members that had been released the day before. In the course of breaking into one of the homes, Israeli troops opened fire on a sleeping elderly man who was not one of the targets of the raid, killing him.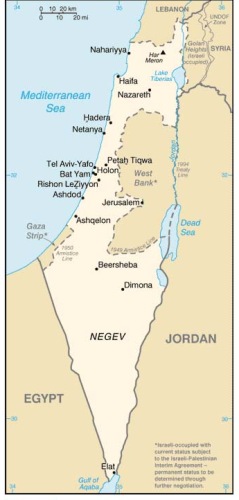 The Israeli military said they "regret" the killing of 65-year-old Amr Qawasme, but that the raids to rearrest the Hamas members were vital. Qawasme's wife, who was also in the home at the time, was briefly captured and held at gunpoint by the troops, but was not arrested.
Both Fatah and Hamas condemned Qawasme's killing, but both also appeared to steer the blame primarily toward their rival, with Hamas claiming Fatah was cooperating in the raid.
Qawasme's funeral was held later in the day in the West Bank, and was attended by an estimated 4,000 people. In a sign of just how much his death angered Palestinians, protests were also reported in the Gaza Strip.
Last 5 posts by Jason Ditz