Finalizing a move that began last week when they left the cabinet, the Muttahida Qaumi Movement (MQM), the liberal party that dominates Karachi politics, today announced that they are joining the opposotion, leaving Pakistan's coalition government roughly a dozen seats short of majority.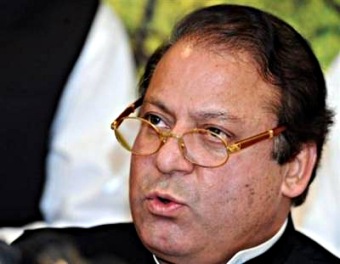 Nawaz Sharif
The question then becomes whether the Zardari government can hold on as a minority government through the next two years of their term, or if early elections will indeed take place. Prime Minister Yousef Raza Gilani again, as he so often has, insisted the party would retain power.
But unlike those past claims, Gilani no longer has the votes necessary to prevent that from happening, and it is only the question of if, or perhaps when, the opposition decides to bring forth a vote of no confidence.
The Pakistani Muslim League – Nawaz (PML-N) say that they believe the end of the government is at hand, and as the largest bloc in the opposition they would be the ones to move for a new government. A spokesman said they believe PML-N leader Nawaz Sharif will become the next prime minister, and likely soon.
Last 5 posts by Jason Ditz