According to Palestinian Authority President Mahmoud Abbas, the UN Security Council draft resolution condemning Israel's settlement expansions was deliberately designed to use the same wordings as previous comments by US officials, to make it more difficult for the US to veto it.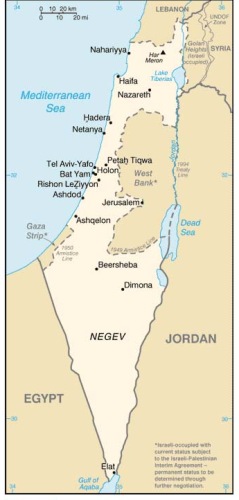 "We drafted it using the same words that Secretary Clinton is using and so we don't see why the US would veto it," said Abbas. US officials have condemned the resolution, but it remains to be seen if they will veto it.
The UN resolution would point out the illegality of the settlements in the occupied West Bank and would urge a new freeze to assist the stalled peace process. The resolution does not call for any UN action against Israel for the settlements, however.
The Obama Administration was pushing for Israel to agree to a new settlement freeze explicitly to restart the peace process, but has abandoned those efforts because Israel declined to accept billions of dollars in "incentives" to do so. Israel has condemned the UN resolution on general principle, and is expected to press the US to veto it on their behalf.
Last 5 posts by Jason Ditz