Faced with a "credible threat" of an attack on the US Embassy in Kabul, US forces quickly mobilized in coordination with the Afghan military, were attacked by a pair of vehicles, returned fire killing two, and seized a large quantity of weapons.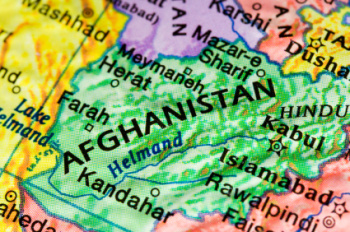 That's the official NATO version at least, but as with so many official NATO versions it directly contradicts the reality of the situation, according to Afghan officials, who pointed out a number of overt lies in the raid.
According to the Afghan Defense Ministry there was zero coordination, they didn't even hear about it until after the fact, and according to the chief investigator for the Kabul police, there was no fire by any of the people in the vehicles, private security forces in the employ of the government.
Indeed after the troops killed two of them they only stopped firing because a top Afghan Army official personally vouched for them, and the "large quantity" of weapons seized appeared to simply involve what the two slain guards and two wounded guards were personally armed with at the time of the attack.
The attack was the latest in a growing number of apparent NATO gaffes killing allies and civilians, and the second high profile report in as many days. NATO's big "get" of the week, the capture of an "Iranian soldier," also turned out to be untrue, simply adding to the sense of ineptitude surrounding the operations.
Last 5 posts by Jason Ditz