According to Pakistani military officials, at least 11 soldiers were killed and 12 others were wounded today in a coordinated attack on a number of border posts around the Mohmand Agency.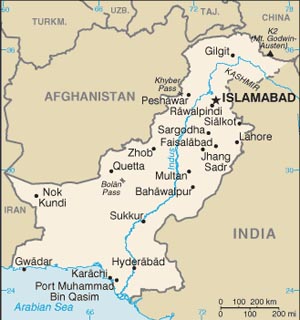 The attacks involved some 150 insurgents and led to hours of fighting across the entire border region. Officials also insisted that 24 insurgents were confirmed slain in the fighting.
Attacks have been on the rise in Mohmand in recent months, but none of the size and sophistication of the overnight coordinated attacks today. So far, no militant faction has claimed credit for the attacks.
The fierce fighting comes at a particularly delicate moment, as the Obama Administration is said to be considering a ground invasion of Pakistan's tribal areas to "secure the border." A massive attack, particularly aimed at border patrol posts, will likely add one more excuse for such an offensive.
Last 5 posts by Jason Ditz