Responding to a Brooklyn summons asking Inter Services Intelligence (ISI) chief Lt. Gen. Ahmed Pasha and others to appear next month in connection with a lawsuit against the Pakistani government, Prime Minister Yousef Raza Gilani said Pasha would not appear.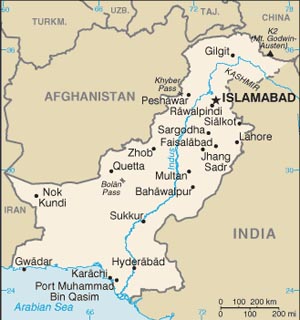 The summons deals with a lawsuit filed last month in Brooklyn Federal Court accusing the Pakistani government in general and the ISI in particular of "complicity" in the November 2008 attacks in Mumbai. The lawsuit was brought by relatives of two of the victims.
In addition to the ISI and the government, the banned Lashkar-e Taiba (LeT) organization was also named in the suit. LeT has been accused of being behind the attack though the organization has denied any direct involvement.
The lawsuit is expected to generate considerable publicity against Pakistan at a time when the Obama Administration is said to be mulling a ground invasion of northern Pakistan. It seems unlikely, however, that enough evidence can be brought to bear to prove ISI involvement in the attack.
Last 5 posts by Jason Ditz