The latest report on Afghan civilian deaths from the United Nations shows a 20 percent rise in year over year death tolls for the first 10 months of 2010. The rise has come with a comparable rise in military death tolls.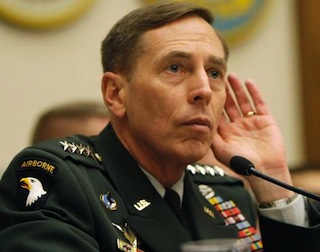 The report said that deaths from Taliban attacks in the period were up about 25 percent, and that the Taliban were responsible for the majority of the 2,412 civilian deaths reported in the period. The report also said the overall NATO toll of civilian killings for the period was down 18 percent.
Which seems like good news on the surface, but is almost universally a function of Gen. Stanley McChrystal's rules of engagement designed at curbing civilian deaths. Those rules have by and large gone with him, and Gen. David Petraeus is ordering a major upswing in air strikes.
The report makes it pretty obvious the results of that, as the October death toll inflicted by NATO forces is actually up quite a bit year over year, and not down. The figures then suggest that McChrystal's plan to drop civilian deaths was actually working better than anyone thought.
Which isn't necessarily good news any more, because McChrystal is gone and civilian deaths are on the rise again, so official hopes to capitalize on the drop in deaths are a bit too late.
Last 5 posts by Jason Ditz