NATO officials confirmed today that they are investigating the latest killing of Afghan civilians by coalition troops, after forces opened fire on a house in Sangin District, Helmand Province, killing at least five.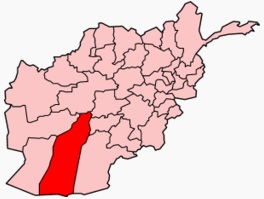 Terming the killings a "tragedy," officials insisted that insurgents had tricked them into killing the civilians by shooting at troops from near the house, prompting a massive retaliation that killed the civilians. It is the latest in a growing number of cases of Afghan civilians slain in such attacks.
Incredibly, despite insisting that they had a "positive identification of the insurgents' position," the massive strike on the house, which is said to have included mortar fire and machine guns, did not appear to have killed a single insurgent, but only the civilians whose home it was.
The sparsely populated district was recently turned over the US Marines from British control, amid US complaints that the British were "too soft" on the insurgency. Since then, the number of clashes has risen precipitously, as have the number of complaints about civilian killings by the Marines. Most, according to US commanders, are assumed to be lies and never investigated.
Last 5 posts by Jason Ditz