Iraqi officials had promised to announce the new cabinet today, finalizing nine plus months of difficult government formation. As with an endless collection of other promised ends to the grueling process, this one never happened.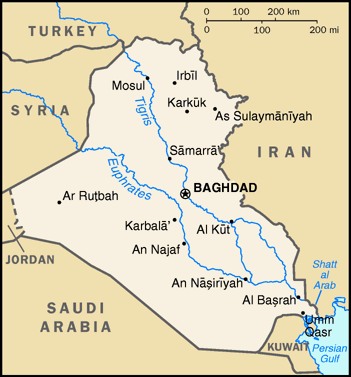 Prime Minister Maliki never produced his cabinet list for parliament, according to parliamentary spokesman Omar al-Mashhadani. Despite this, Maliki's top advisers insisted the list was presented and that the vote will be held on Tuesday.
This seems a bit confusing but gets even worse, as Ali al-Dabbagh, Maliki's longtime top adviser, even presented a "list" of the candidates to the Aswat al-Iraq newspaper. The list was only about half as long as the total number of cabinet positions, however, and amounted simply to a list of names of top Iraqi politicians with no indication of who was a candidate for which position.
The formation of the cabinet is supposed to take place within 30 days of the approval of a new prime minister. Though Maliki has already been confirmed for much longer than that President Talibani was said to have deliberately slowed the paperwork, and the government claims it still has until 12/25 to finalize the government.
But the grand coalition has more than a few reluctant partners, and a lot of different blocs demanding the few meaningful positions in the cabinet. Iraqiya, in particular, is said to be demanding as many as 11 cabinet positions, including the defense ministry.
Last 5 posts by Jason Ditz