Faced with condemnation from a member of the US Chamber of Commerce in South Korea, US Ambassador Kathleen Stephens termed the division of Korea a "tragedy" and insisted that "we still have unfinished business, and that unfinished business is to achieve a Korean peninsula hat is whole."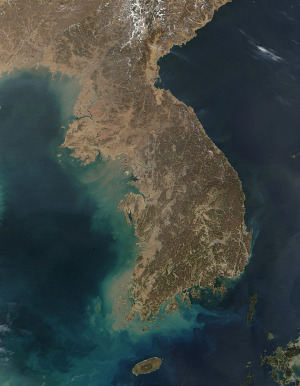 Many in South Korea have viewed the US as blocking a possible peaceful rapprochement between North and South, particularly as recent US Presidents including Obama have angrily rejected the notion of ending the Korean War, some 60 years after it began.
But the US does seem quite keen on the notion of South Korea annexing its neighbor to the north, a position which likely sits quite well with the current hawkish government in the south, which has repeatedly brought up the notion.
The comments are likely pushing the already paranoid North Korean government into the position of a virtual basketcase state, as even minor moves are seen as an American plot to eventually conquer them, and the South Korean government seems to be going to great lengths to strengthen that view by constantly referring to reunification as an inevitability in the near future.
Last 5 posts by Jason Ditz