The judge's approved bailing of Julian Assange earlier this week took another turn for the bizarre today when the Swedish government revealed that they had not, despite widespread reports to the contrary, appealed the bailing decision.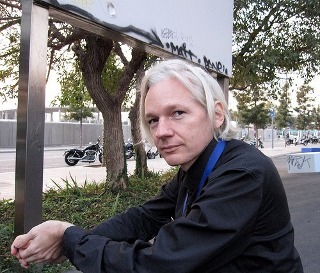 Rather it was the British government themselves which decided to keep Assange in detention despite the judge's order to release him on 240,000 pounds bail. A new British judge ordered him released again on Thursday morning.
Exactly why this was remains unclear, but the Swedish prosecutors they had no new evidence regarding Assange in the Thursday hearing. The decision, therefore, wasn't based at all on the merits of the case for keeping Assange but entirely on Britain's ability to select a judge more favorable to keeping him in detention. They were not successful
In the mean time Assange was held in the notorious Wandsworth prison, and his lawyer reports difficulty with prison officials in even allowing him access to his client, seemly a trivially normal request.
Some officials have argued Assange may pose a flight risk, despite the enormous size of the bail given the nature of the charges against him. The Obama Administration is said to be seeking Assange's acquisition as well, so it could be that officials put some pressure on the British to keep him easily acquirable. Whatever the case, the hearing will unlikely be the end to what is shaping up to be a long, curious case.
Last 5 posts by Jason Ditz