At least seven US soldiers have been killed and four others wounded, according to Afghan army commander General Abdul Hameed, when a suicide bomber attacked a military base in Kandahar Province.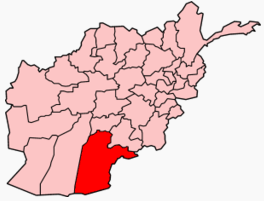 Accoridng to reports the attacker was in a mini-van filled with explosives and denonated alongside the base. The explosion collapsed a wall, burying the soldiers beneath. NATO had yet to confirm the nationalities but the Afghan forces say all seven were Americans.
The deaths add further to the record 2010 death toll in Afghanistan, which is nearing 700 NATO soldiers killed this year. The vast majority of these deaths have been US soldiers.
The attack came the Zhari District, which NATO has occupied seven times since the 2001 invasion. Locals have been complaining about the most recent occupation, by US forces, saying that the troops are bulldozing civilian homes en masse.
Last 5 posts by Jason Ditz