The September parliamentary election in Afghanistan was undoubtedly one of the most crooked votes in history, with about a fifth of polling places never opening and a fifth of other polling places having all their votes thrown out. The results, such as they are, were published in November, but what will be done with them going forward?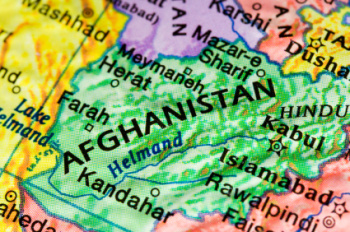 The head of the Electoral Commission, Fazel Ahmad Manawi, wants the election to stand exactly as reported, which is to say, with numerous winning candidates "banned" and several others winning on the basis of fraudulent votes being selectively removed.
On the other side we have Attorney General Mohammad Alako, who insists that the Supreme Court ought to toss the entire vote because it was so crooked it can only harm the nation's credibility.
Manawi argues that Alako has no authority to invalidate the entire vote, and indeed even if the crooked vote is vacated there is little indication that a better vote would or even could be held. Alako is surely right that keeping the crooked vote will be a huge slap to the voters, but is the alternative any better?
The real loser here may be the Western occupying forces in Afghanistan, however, which have praised the election as a "great success" despite its shameful level of fraud. It seems that no matter what happens to the election results, the Western claims to be satisfied will only further enhance Afghan locals' opinion that democracy is inherently crooked.
Last 5 posts by Jason Ditz