A suicide car bomber attacked the compound of government offices belonging to Anbar Province's provincial council today in Ramadi, killing at least 17 people and wounding dozens of others.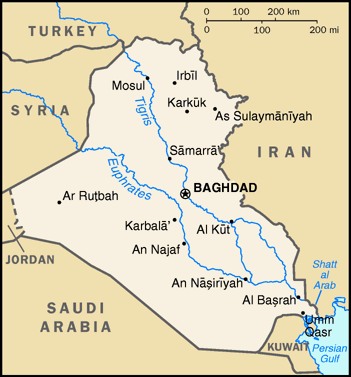 At least six of the people slain were police, while the rest appear to have been people waiting in line to fill out paperwork to receive welfare checks. Welfare payments had been briefly suspending in Iraq as the caretaker government ran out of money several months after the March election and had no authority to allocate more.
Anbar Province is a Sunni dominated province, and likely a source of growing unrest after the election, which saw a Sunni dominated secular party win the largest plurality only to wind up a minor player in a grand coalition.
So far no group has claimed credit for the attack, but Provincial Council Chairman Jasim Mohammad al-Haibusi blamed the "powers of hatred" for the attack. Other smaller suicide attacks targeted Shi'ite pilgrims were reported across the country.
Last 5 posts by Jason Ditz