British District Judge Howard Riddle appears to be having second thoughts about his announcement yesterday that WikiLeaks founder Julian Assange would be denied bail purely on the basis that he had the theoretical ability to leave the country "if he wants to."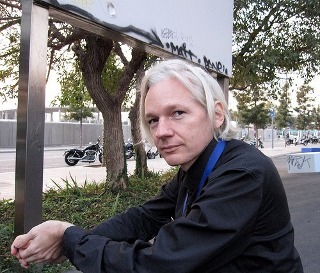 Now Riddle is said to be planning to give Assange a second chance at bail next week, and gave the lawyer representing the Swedish government something of a shock when he insisted that they actually have to produce some sort of evidence against Assange.
The lawyer, Gemma Lindfield, had insisted that evidence was "not relevant" to the effort to send Assange to Sweden to face charges. A number of British officials are said to be concerned that when Assange is sent to Sweden he will end up in US government possession and simply "disappear."
And sources say that a number of other magistrates were irked by Riddle's previous position, saying they believed he was buckling to US pressure to silence WikiLeaks in accepting his detention without bail or evidence on totally non-WikiLeaks related allegations. His sudden interest in actually hearing about some sort of case suggests that robe isn't just for show, and Assange's transfer won't be a straightforward rubber stamping of the Swedish government's efforts.
Last 5 posts by Jason Ditz