Most people have to wait until the end of the month to cash in their credit card rewards. For Visa and MasterCard the reward came in advance, as the companies agreed to stop allowing customers to donate to WikiLeaks after one of their biggest legal headaches conveniently disappeared.
An antitrust suit brought by the Justice Department was recently settled, and on terms extremely favorable to both companies. Indeed, MasterCard reported that the terms are entirely consistent with their existing policies.
MasterCard has defended its decision to block WikiLeaks by arguing that the organization is using donations to commit crimes (despite any successful prosecutions of WikiLeaks for these alleged crimes), while Visa simply suspended them indefinitely pending an investigation. Paypal, another popular payment system, seized WikiLeaks' account at the behest of the US government.
While the and terms of the "settlement" certainly suggest Visa and MasterCard are on the receiving end of some very nice benefits for helping the Obama Administration with its efforts to censor WikiLeaks, this is hardly the first time the administration has made shilling for the companies a matter of public policy.
Indeed a February cable from the US Embassy in Moscowshowed that the State Department conspired to lobby the Russian Duma (parliament) on behalf of credit card companies, fighting a draft law that would create a new national credit card payment system organized through Russia's central bank, on the grounds that it would make Visa's Russia operations unprofitable.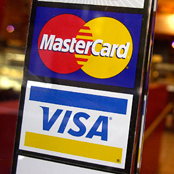 A redacted commenter in the cable says the Russian government "assumes" that both Visa and MasterCard routinely spy on their customers on behalf of the US government, and that the attempt to make all payment processing in Russia a domestic venture was an attempt at countering this.
Though the cable does not make it clear if the credit card companies actually do "routinely" spy on behalf of the US government, other cables, including Secretary of State Hillary Clinton's attempt to steal credit card numbers for top UN officials for spying purposes, suggest that such information sharing is an established part of US government policy.
The cable ends with the conclusion that since the law hadn't yet been proposed to the Duma there was still ample time for the US Embassy in Moswcow to lobby for more changes to the bill to ensure the profitability of both Visa and MasterCard in their Russian ventures.
Last 5 posts by Jason Ditz