Mastercard's website has been suffering severe problems off and on for the better part of the day, and performance tracker Netcraft.com showed the site entirely down for much of the early morning after a distributed denial of service (DDoS) attack.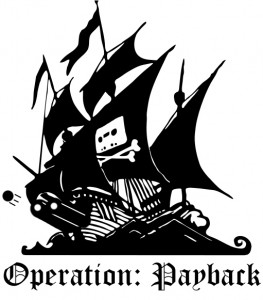 A group calling itself Operation Payback has taken credit for the attack, saying it was retaliation for Mastercard's decision to block WikiLeaks from receiving donations through their credit card service.
Operation Payback has been around for awhile, launching attacks against pro-copyright groups like the Motion Picture Association of America (MPAA), but has since moved on to what they refer to as "Operation Avenge Assange," targeting groups that have moved against WikiLeaks. They reportedly also attacked the Swedish prosecutor's website earlier today.
According to netcraft, the DDoS attacks by the organization are somewhat different, as while most such groups use botnets resulting from the distrubution of malware to seize control of unaware peoples' computers to launch their attacks, Operation Payback relies entirely on what it calls a "Low Orbit Ion Cannon," a voluntary botnet that actually involves people voluntarily installing the software on their systems to help them with their strikes.
WikiLeaks itself has been under attack by a botnet since it began releasing the State Department's cables, with a self-described "patriot" claiming credit for the attacks as a demonstration of his nationalism. It seems the tactic is now going both ways, however, and the battle over the whistleblowers' right to publish is expanding into tit-for-tat cyberattacks by activists on either side.
Antiwar.com condemns these cyberattacks.  Such attacks violate property and privacy rights and will only lead to an escalation of such attacks on both sides.
Last 5 posts by Jason Ditz