A pair of suicide attackers wearing police uniforms and large amounts of explosives detonated today at a tribal jirga in Pakistan's Mohmand Agency, in the Federally Administered Tribal Areas (FATA), killing at least 50 and wounding some 70 others.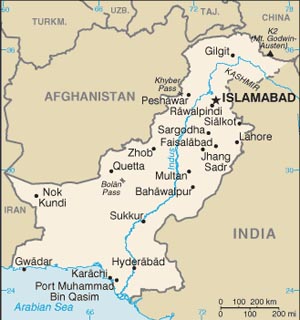 The attacks hit at a tribal jirga including members of he Khwazai and Safai tribes, who were discussing the creation of a new anti-Taliban militia in the region. Such meetings have often resulted in major suicide attacks meant to sent a message to potential opponents.
Officials were quick to condemn the blast, but there was no immediate indication exactly which of the many Taliban-styled factions operating in the agency was to blame. Large numbers of the wounded are said to be in very critical condition, meaning the death toll could rise further.
The attacks come just a day after a previous strike in Mohmand which saw unnamed militants surround an empty girl's school and level it to the ground. Mohmand has been the subject of numerous military offensives, but remains a hotbed for militant activities.
Last 5 posts by Jason Ditz