Despite harsh rebukes from US officials, Argentine President Cristina Kirchner today announced her nation is joining Brazil is recognizing Palestine as a "free and independent" state. Uruguay has also issued a statement supporting the position.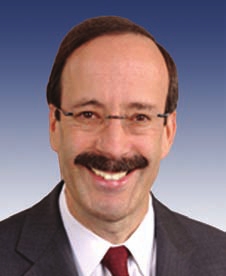 Rep. Engel (D - NY)
The South American nations are recognizing Palestine as a nation along the 1967 borders, meaning they view the entire West Bank and Gaza Strip, including occupied East Jerusalem, as parts of Palestine.
Israeli officials were quick to express "regret" at the announcements, with Israel's Foreign Ministry saying Brazil had violated the 1995 Oslo Accords in recognizing Palestine.
A number of US officials, including Rep. Ileana Ros-Lehtinen (R – FL) also condemned the move, describing the recognition of a free Palestine as "severely misguided." Rep Eliot Engel (D – NY) added that it proved Brazil was in league with Iran and that it remained too irresponsible to consider for a permanent position on the UN Security Council.