Tensions continue to be on the rise in the Korean Peninsula today, as China's proposal for an "emergency meeting" designed to calm tension was met with scorn by US officials and an apparently accidental firing of artillery shells by South Korea threatened to spark another clash.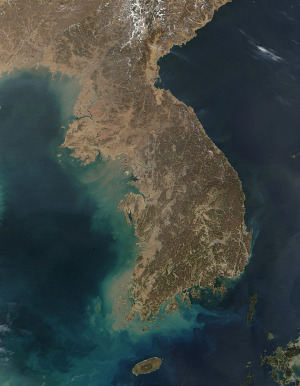 Both North and South Korea have been trading allegations and threats since last week's brief artillery exchange, which led to the deaths of two South Korean Marines and two civilians. At a funeral for one of the marines today, South Korean military commander Major-General You Nak-jun promised to "take our revenge on North Korea" and insisted they would "carry out a hundred – or thousand-fold" retaliation against the nation.
Pro-war protests took place in South Korea's capital of Seoul as the nation conducted war games in and around the disputed maritime border between the two nations. Marine veterans across South Korea burned photos of Kim Jong-Il and demanded more strikes against North Korea.
With North Korea promising retaliation of its own, the US looks poised to further escalate the tensions in the region with the addition of an aircraft carrier. The US retains some 28,000 troops along the border between the two nations and President Obama has promised to cooperate in whatever retaliation South Korean President Lee Myung-bak sees fit.
Last 5 posts by Jason Ditz