Officials from the Kingdom of Saudi Arabia say that security forces arrested 149 suspected al-Qaeda members over the course of a sweep that lasted several months. They insist the raids thwarted a number of terror attacks.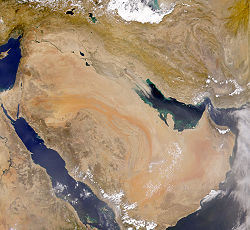 Interestingly enough, a spokesman for the Saudi Interior Ministry said al-Qaeda, which had largely been ousted from the kingdom over the past several years, had set up three completely distinct networks inside Saudi Arabia, and that none of them appeared to be aware of the others. Beyond that, they said there were a number of independent cells involved in the sweep.
The vast majority of those detained were said to have been Saudis, though there were 25 foreigners also involved. One woman was also detained. It was unclear how many of the 149 were actually fighters but some of them were said to have been arrested on the basis of postings to pro-militant websites.
Saudi Arabia was once a major target for al-Qaeda, but the group's presence on the Arabian Peninsula is almost exclusively in the form of the aptly-named al-Qaeda in the Arabian Peninsula (AQAP) group operating in Yemen. It is unclear from official statements if the sweeps were related to AQAP or to the primary al-Qaeda group.
Last 5 posts by Jason Ditz