South Korean officials are promising "enormous retaliation" against North Korea after an hour-long clash between the two nations left two South Korean Marines dead and a number of others wounded. Reports of casualties on the North Korean side have yet to be confirmed.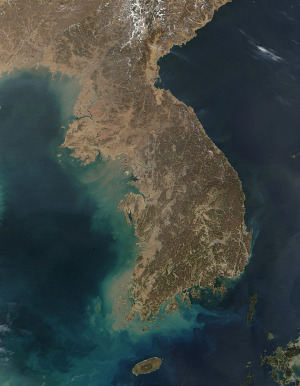 "I think enormous retaliation is going to be necessary to make North Korea incapable of provoking us again," insisted South Korean President Lee Myung-bak, who termed North Korea's artillery strike on a military base an "invasion of South Korean territory."
The strikes came after South Korean naval drills simulating an attack on North Korea were taken a bit too seriously, and North Korea fired on an island military base. The two sides traded artillery fire over a brief period.
The Obama Administration has vowed to defend South Korea and US Air Force chief Gen. Schwartz has also offered to "pitch in" in any South Korean strikes against the North in the future. Some 28,000 US troops remain along the border between the two nations, which have remained in a state of war for over half a century.
Last 5 posts by Jason Ditz