Defending his government's decision to bar the US from conducting drone strikes into the major western city of Quetta (population around 900,000), Interior Minister Rehman Malik insisted there was no such thing as the "Quetta Shura," the Afghan Taliban leadership group the drones were supposed to target.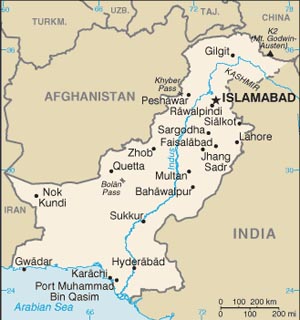 Pakistani officials have insisted the Quetta Shura is something of a myth for years, pressing the US to give them some sort of evidence of where this group operates if they have it. So far there has been no public indication that such evidence was ever offered.
Other officials familiar with the situation insist that Pakistan's government is virtually obliged to take this position regardless of the situation in Quetta, because their weak coalition could never stand up to public opposition to the US strikes against such a major city.
The Obama Administration has launched a massive number of drone strikes against Pakistan's tribal areas since taking office, but has avoided launching attacks against Pakistan's provinces. Given the large number of civilians killed in the sparsely populated tribal areas, strikes against a major city would be a serious public relations struggle for both the US and the pro-US Zardari government.
Last 5 posts by Jason Ditz