The discussions regarding exactly how large a bribe the United States would have to give Israel in return for a 90 day partial settlement freeze have stalled today, according to Israeli officials, who say the Obama Administration is back-tracking on some of its pledges.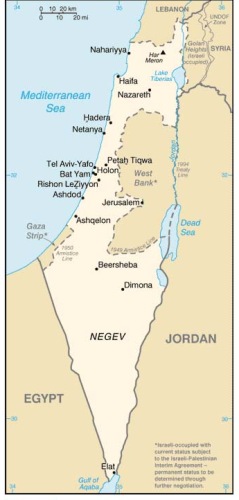 The US was said to be offering an enormous number of diplomatic pledges as well as several billion dollars in free military equipment, but since Israel demanded that the offers be put in writing, some of the offers seem to be sticking points. Israel confirmed receiving at least some of the guarantees in writing, however.
Israeli Minister of Science Benny Begin, one of the Likud officials leading the charge against the deal, says the US promise of "free stealth fighters" seems to be slipping, and warned that the deal was a "trap" by the Obama Administration designed to trick Netanyahu into a freeze.
The peace talks between Israel and the Palestinian Authority stalled in September when the previous settlement freeze expired. Since then, Israel has been massively expanding its settlements and even if the Obama Administration manages to get some sort of minor freeze out of them, it is unclear if it will be able to save the talks anymore.
Last 5 posts by Jason Ditz