With President Obama in India struggling to defend Pakistan's role in the regional terror war, Afghan officials are angrily chiding Pakistan, insisting that the Pakistani government is the reason the war is lasting so long.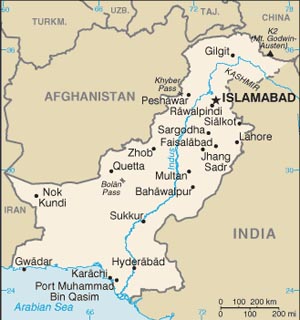 "The terrorism that has been raging in Afghanistan from more than nine years was likely to continue unless Pakistan joined the world to stop it," insisted Waheed Omer, a spokesman for Afghan President Hamid Karzai.
Omer went on to claim that "certain circles" of Pakistan's government "are instigating insecurity and supporting illegitimate terrorist activities." Afghan officials have regularly singled out the Inter-Services Intelligence (ISI) Agency of Pakistan for supporting insurgents.
Pakistan's intelligence agencies have long-standing relationships with the former Afghan government and by extension the insurgency resisting the ongoing NATO occupation. At the same time, Pakistan's government has supported the US-led occupation, prompting a backlash from tribal supporters of the Taliban, and creating a major insurgency problem in Pakistan as well. In this way Pakistan has wound up on both sides of the war, creating a growing disconnect between the fledgling civilian government and the military's intelligence establishment.
Last 5 posts by Jason Ditz