According to Iraqi government spokesman and Maliki ally Ali al-Dabbagh the Iraqiya bloc, which has the largest plurality in the new parliament, has agreed to be a minor partner in Prime Minister Maliki's new coalition government. The terms of the deal would give Iraqiya the parliament speaker and apparently no other positions.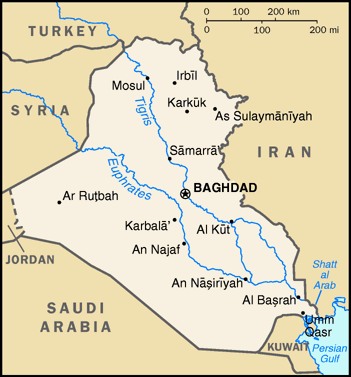 The move would keep the Sunni dominated Iraqiya faction out of the opposition, but will likely be a bit galling to the nation's Sunni voters, as the previous government saw them holding both the speaker position and a Vice Presidency. Now, despite having dramatically more seats in parliament, they will see their influence actually wane.
Dabbagh's announcement came shortly after comments by a top Iraqiya MP suggesting that a deal was close and could be finalized in as soon as two days. Though they have yet to confirm the deal this is largely what has been talked about over the past several days and seems credible.
Iraqiya leader Ayad Allawi had cautioned last week that such a power-sharing deal was increasingly unlikely and that he was all but resigned to leading the opposition. Though this isn't unprecedented in a parliamentary system (Israel's 2009 election also left the largest bloc, Kadima, leading the opposition) it was seen as extremely dangerous given the rising sectarian tension across Iraq. It is unclear, however, whether being a "token" member of the coalition will be any better.
Last 5 posts by Jason Ditz