Police are declaring curfews across the Iraqi capital city of Baghdad today following a series of at least 21 coordinated bombings which left at least 113 killed and another 280 wounded. The toll has continued to rise throughout the day and may well continue to do so.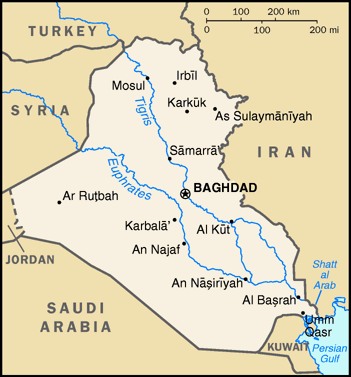 The blasts tore through Shi'ite neighborhoods across Baghdad, with car bombs, IEDs, suicide bombers and mortar attacks hitting all over the city in one of the largest coordinated attacks in recent memory. The Iraqi government has blamed al-Qaeda in Iraq (AQI) for the attacks.
While Baghdad is no stranger to massive death tolls today's attacks came with Iraqis still reeling from a botched "rescue" operation at a Baghdad Catholic church, where an attack aimed at freeing a hostage congregation left at least 58 people dead.
The latest series of attacks also come at an inopportune time for the Maliki government, which is trying to claim major security gains and had only yesterday released a claim that civilian deaths were plummeting in Iraq.
While the claim that only 120 civilians were killed in all of October is certainly debatable, the claims of progress must ring hollow today, when only two days into November well over 120 civilians have already been killed.
Last 5 posts by Jason Ditz