Pentagon spokesman Bryan Whitman denied recent media reports that the Obama Administration is in the midst of drawing up plans to deploy ground forces to Yemen to launch attacks on al-Qaeda in the Arabian Peninsula (AQAP).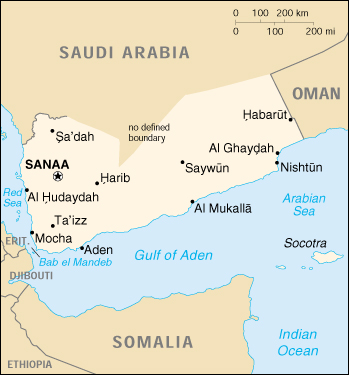 "There is nobody in a leadership position in the Defense Department who has given any serious consideration to the proposal outlined in that article," said Whitman, adding no changes in policy are being considered yet.
The comments were in response to a Wall Street Journal article which claimed officials were preparing to deploy SOCOM forces to Yemen and turning them over to CIA command. The deployments would be covert and without official Yemeni approval.
President Obama promised to launch revenge attacks against Yemeni-based AQAP in a speech Friday, insisting he would do whatever it takes to "destroy" the group in retalition for the failed mail bomb plot.
Last 5 posts by Jason Ditz