Iraq's ancient Christian community has been forced into the center of a number of violent incidents since the 2003 US invasion, but few have had the visceral impact of yesterday's massacre at the Our Lady of Salvation Church in Baghdad.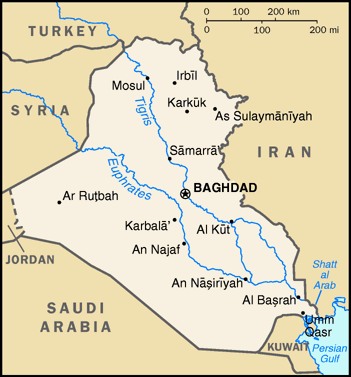 The church was the site of a brief hostage situation yesterday, followed by an ill-conceived rescue operation by security forces that ended in a bloodbath, with at least 58 people killed and 75 others wounded, the bulk of the attending congregation. Reports indicate that a large number of the hostages were killed by gunfire from the Iraqi government troops who were supposed to be rescuing them.
Long a quiet minority group, Iraq's Christians have been increasingly targeted as part of the religious fervor that the sectarian civil war has brought with it. This has left a large portion of the community, once numbering around one million Iraqis, dead or having fled. Attacks like the one over the weekend leave many wondering what future, if any, they will have in Iraq.
The church was in the process of undergoing renovations at the time. Now the interior is a mess of blood and bullet holes and the congregation, or what is left of it, is mourning yet another unfathomable loss.
Last 5 posts by Jason Ditz