According to a report from Israeli news site Inlan Merkazi, Israeli Prime Minister Benjamin Netanyahu offered to accept the Obama Administration's long sought "60 day" settlement freeze in return for the release of Jonathan Pollard.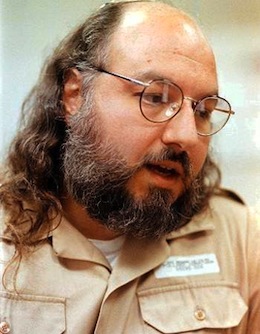 Israel had previously been said to be "discreetly" approaching the administration about this idea, but now it seems they have moved to making it a formal, albeit secret, offer. The 60 days freeze has been a standing condition for the Palestinian Authority to return to peace talks.
The US-born Pollard has been in prison since 1987 for spying on behalf of Israel. Israel granted him retroactive citizenship in 1995 and has been pressing for his release since then. Though agreeing to a new settlement freeze, even a largely useless 60 day one, would be unpopular politically for Netanyahu, securing Pollard's release would be a major victory, as the spy has become something of a folk hero to the Israeli right.
And indeed, even as these reports have begun circulating again, former US Deputy Defense Secretary Lawrence Korb made a special appearance on Israeli Army Radio demanding the release of Pollard, insisting that the sentence was "too severe." Though ostensibly sentenced to life in prison, Pollard is widely expected to be released on "good behavior" in 2015.
Last 5 posts by Jason Ditz